OUR HEALTH AND WELLNESS BENEFITS
We believe in thriving
The passion of our company extends far beyond gardening and growing to include the wellbeing of our associates. We are committed to enhancing our associates and their family's health, financial security, and support for everyday challenges through our LiveTotal Health program – our holistic and comprehensive approach to wellness.
Benefits we love
Our benefits are designed with diversity, equity and inclusion in mind,
which means that there is something for everyone!
MEDICAL, DENTAL
& VISION
Gather the right tools
We have you covered. Choose from a variety of medical and dental plans designed with your individual needs in mind and vision coverage that will have you seeing your bright future with us.
HEALTHCARE NAVIGATION
& ADVOCACY
Cultivated support
Your team just got bigger. As you navigate your healthcare journey, a dedicated team of nurses, clinicians and benefits specialists are available to help with care options, questions, and more.
WELLNESS
PROGRAMS
Strengthen your roots
Your wellness matters to us. Receive up to $600 each year toward your wellness goals (physical, mental, financial). Participate in wellness challenges and more as we support you along the way.
PAID TIME
AWAY
Soak up the sun
Take time away from work to rest and recharge. Your time away may include vacation, holidays, sick time, and leaves of absence when you need it most.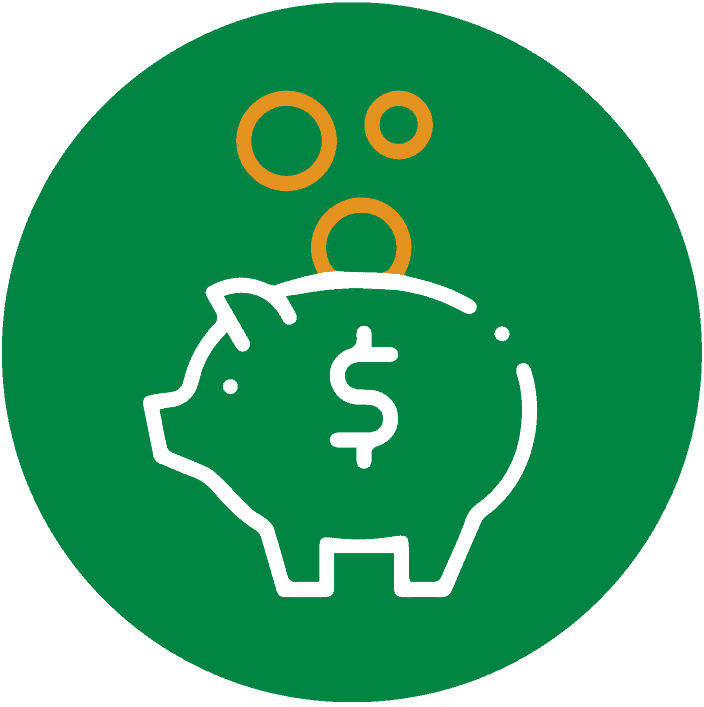 401(K) RETIREMENT
SAVINGS
Seed your future
Reap the rewards of our exceptional company match up to 7.5% (yours to keep from day one). Some associates may even be eligible for an additional profit-sharing match!
DISCOUNTED STOCK
PURCHASE PLAN
Mature your portfolio
Stock ownership can be a reality. We provide you the opportunity to purchase shares of ScottsMiracle-Gro stock at a 15% discount from what it would cost on the open market.
MATERNITY AND PARENTAL
SUPPORT
Bloom where you are
Your pathway to parenthood is unique. Scotts provides up to a $30,000 benefit for fertility, adoption, and surrogacy. You'll also have access to 8 weeks of paid maternity leave and 10 weeks of parental leave.
EMPLOYEE ASSISTANCE
PROGRAM
Restore your mind, body & spirit
We all need a little help sometimes. Speak with a counselor about any of life's challenges - big or small. Our confidential EAP program includes a generous number of sessions at no cost to you.
MARYSVILLE ONSITE
FITNESS CENTER
Harvest healthy habits
Associates who sweat together, stay together. Those in the greater Columbus, Ohio, area can benefit from our state of the art fitness center, with personal training, group classes, and more.
Allow us to plant a few more seeds…
REIMBURSEMENT ACCOUNTS
Receive up to a $1,000 annual company contribution into a Health Savings Account for participating in a high deductible medical plan through Scotts. We also offer Health Care and Dependent Care Flexible Spending Accounts.
SUPPLEMENTAL MEDICAL
You can elect accidental injury, critical illness, and hospital indemnity insurance which provides a cash benefit to help offset financial burdens when the unexpected occurs.
TELEHEALTH
Access U.S. board-certified physicians trained to diagnose and treat medical conditions by phone, when and where it's convenient for you.
TOBACCO CESSATION
We want you to live a long, healthy life. We offer confidential counseling programs and tobacco cessation aids at no cost to you or your spouse/domestic partner.
DISABILITY PROGRAMS
Our disability programs replace a portion of your pay if you are disabled for an extended time period. You receive short-term and basic long-term disability coverage at no cost to you.
LIFE INSURANCE
We pay the full cost for basic life, accidental death & dismemberment (AD&D), and business travel accident insurance. You can also purchase voluntary coverage for you and your family.
LEGAL SERVICES
Speak with experienced legal counsel for help with a wide range of legal needs, such as traffic tickets, debt collection, warranty issues, buying a home, creating a will, and more.
GRO YOUR COMMUNITY
We believe in giving back where we live and work. That's why you will receive 1 day of paid time off each calendar year to make a positive and lasting impact in your community.
ASSOCIATE DISCOUNTS
Access thousands of great partner discounts, as well as exclusive discounts on our amazing products, just for being a valued associate.
* U.S.- based associate benefits. Eligibility for each benefit may vary based on full-time or part-time status or additional factors.
Learn more about our benefits
Outside of the U.S.? Take a look at our Canada and Mexico benefits.